Thunderheart is a lithe, sleek, tiny all jet-black ThunderClan tom. He has bedazzling blue eyes. Thunderheart is very humble. For him, love was necessary. Without it, Thunderheart would have been mentally unstable. 
Thunderheart

Allegiance

Current Clan
StarClan
Past Clans
ThunderClan

Description

Fur color
Black
Eye color
Blue
Age
32 moons at death
Fur length
Short
Physique
Small and lithe

Family

Father
Lightningclaw
Mother
Blazepelt
Littermates
None
Other siblings
None
Current mate
Blossomstripe
Past mates
None
Kits
Spottedpetal and Smallfoot; Silverstorm and Driftwillow; Treekit, Mosskit, and Stormheart

Fanfictions

Living
TL and AD
Dead
TL

Roleplayers

Current roleplayer
Thunder
Past roleplaters
None



Thunderkit
Apprentice
Edit
Thunderpaw
Thunderheart
Thunderheart
StarClan warrior
Edit
Thunderheart
Lightningclaw
Blazepelt
Brother(s)
Edit
None
Sister(s)
Edit
None
Half-brother(s)
Edit
None
Half-sister(s)
Edit
None
Grandfather(s)
Edit
Jaggedtooth
Grandmother(s)
Edit
Cherrypelt
Great-grandfather(s)
Edit
Wolfstar and Blackpelt
Great-grandmother(s)
Edit
Flowerwillow and Grasstail
Brokenface
Hollykit
Cousin(s)
Edit
Blossomstripe, Scarleg, Whitestripe, and Sandfur
Blossomstripe
Spottedpetal, Smallfoot, Silverstorm, Driftwillow, Treekit, Mosskit, and Stormheart
Grandkit(s)
Edit
Redkit, Stoneclaw, Bramblefire, Racerbird, Thunderstorm, Dustflower, Oakwish, Pineclaw, Willowgaze, Dapplekit, Frostleaf, and Fernkit
Relationships
Edit
Blossomstripe, Whitestripe, Grassfur, and Hawkstar
Shadowstep
Education
Edit
Mentor(s)
Edit
Hawkstar
Apprentice(s)
Edit
Grassfur
Fanfictions
Edit
Thunderheart's Legacy
Edit
Thunderheart is a main character in Thunderheart's Legacy. He is in "Section one: Lightningclaw's Pain," "Section two: Thunderheart's Strength," "Section three: Spottedpetal's Caress," and "Section four:Stoneclaw's Ambition."
Main points
Edit
Thunderheart is born (Page 13)
Thunderheart is carried to the Thunderpath by Shadowstep. (Pages 14 to 15)
Thunderheart's mother, Blazepelt, dies. (Page 17)
Thunderheart becomes an apprentice. (Page 17)
Thunderheart goes to his first gathering. (Page 19)
Thunderheart is named a warrior. (Page 20)
Thunderheart becomes mates with Blossomstripe. (Page 23)
Thundereheart kills Shadowstep. (Page 26)
Blossomstripe's first litter is born: Spottedpetal and Smallfoot. (Page 28)
Thunderheart recieves his first apprentice, Grassfur. (Page 30)
Blossomstripe's second litter is born: two stillborns, Silverstorm, and Driftwillow. (Page 41)
Thunderheart finds out that Spottedpetal and Grassfur are in love. (Page 44)
Thunderheart is made deputy. (Page 53)
Thunderheart is killed by a fox. (Page 54)
Thunderheart gives this message to his grandson, Stoneclaw: "Two of a legend, two of a kin, two of a legacy that holds the universe in its jaws." (Page 59)
More Coming Soon
Adderstar's Destiny
Edit
Thunderheart has a cameo role in Adderstar's Destiny, and is not mentioned by name. He is in "Chapter one." 
Thunderheart appears in the battle where Riverstar led RiverClan into ThunderClan camp to take Sunningrocks. Thunderheart is seen attacking Adderstar. 
Cats killed by this cat
Edit
One: Shadowstep
Post-Death Residence
Edit
StarClan
Life image
Edit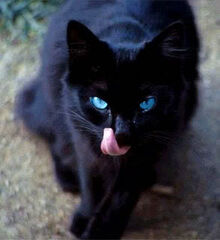 Character pixels
Edit
Ownership
Edit