<hero description="OC Galaxy Wiki is a place where you can post your OC's from ANY fandom! Be it Transformers, My Little Pony, Warriors, you name it! " imagename="" cropposition=""></hero>
Welcome to the OC Galaxy Wikia
Edit
OC Galaxy Wiki is a place where you can post your OC's from ANY fandom! Be it Transformers, My Little Pony, Warriors, you name it!
To get started, please read the Rules
OC Galaxy Wikia

===========Pages============

Articles
24
Files
26
Edits
1,429

===========People============

Admins
1
Active users
0
B-crat
2
Rollbacks
1
Chat mods
2
Moderators
1
Today is Friday, July 21, 2017 and the time is 18:29 (time is incorrect; going to fix soon hopefully)
Current fandoms supported
Edit
Canon fandoms
Edit
Wings of Fire (Suggested by Stormver)
Transformers (Suggested by Thunder)
Warriors (Suggested by Thunder)
My Little Pony (Suggested by Thunder)
Non-canon fandoms
Edit
Paintbrush Birdie (Suggested by Birdie)
Galaxy (Suggested by Thunder)
Other important pages
Edit
Ask questions: Message Wall:ThunderWaves
Page stats
Edit
This page was last edited on 10/03/2015 by ThunderWaves
FEATURED ARTICLE Edit
Featured article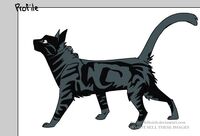 Stoneclaw is a Broad-shouldered black tom with blue-gray tabby markings. He is a very muscular ThunderClan warrior. He has green eyes. All Stoneclaw wants is what's best for his Clan. He believes he should be made deputy after his father, Grassfur. His ambition has a grip on him that not even StarClan themselves can destroy. (read more)
(Archive )|(Reason)
Ad blocker interference detected!
Wikia is a free-to-use site that makes money from advertising. We have a modified experience for viewers using ad blockers

Wikia is not accessible if you've made further modifications. Remove the custom ad blocker rule(s) and the page will load as expected.